A Rich Tapestry of Culture, History & Natural Beauty
Michiana is a vibrant region located in the heart of the Midwest. The Chamber of Commerce of St. Joseph County, Indiana, defines Michiana as St. Joseph County and "counties that contribute at least 500 inbound commuting workers to St. Joseph County daily." Those counties include Elkhart, La Porte, Marshall, St. Joseph, and Starke in Indiana, and Berrien and Cass in Michigan.
The communities of Michiana offer a rich tapestry of culture, history and natural beauty.
OMF of Michiana broadens the region's boundaries to encompass all counties within a 60-mile radius of South Bend, including St. Joseph County, Michigan, and Indiana's Kosciusko County.
The communities of Michiana offer a rich tapestry of culture, history and natural beauty. From the shores of Lake Michigan to the snow-capped peaks of the Indiana Dunes, Michiana has something for everyone.
This picturesque region is home to a thriving arts and culture scene. The South Bend Museum of Art, The Barns at Nappanee, the Studebaker National Museum, Midwest Museum of American Art, Snite Museum of Art, Four Winds Field, Goshen Theater, Blue Gate Performing Arts Center, Michiana Event Center, Lerner Theatre and Morris Performing Arts Center are just a few of the many cultural attractions that Michiana has to offer.
The area is also home to a number of colleges and universities, including the University of Notre Dame, Indiana University South Bend, Goshen College, Andrews University, Lake Michigan College and Saint Mary's College.
Outdoor enthusiasts will enjoy exploring the many parks and trails that dot the landscape. Some of the more popular destinations include Warren Dunes State Park, Pokagon State Park and the Baugo Creek County Preserve. For those on the move, South Bend International Airport is the state's second busiest airport in terms of passenger traffic, next to Indianapolis International Airport. The transportation hub is an endpoint for South Shore Line train travel between Chicago and is a stop on the local TRANSPO bus route.
The bike-friendly region boasts the 17-mile (one way), paved River Valley Trail, connecting Mishawaka, Indiana, to Niles, Michigan. The trail spans four universities and several schools, four downtowns, 16 parks, multiple hospitals or major medical facilities, several cultural and historical attractions and numerous businesses. For those who enjoy a round of golf, there are over two dozen courses to choose from in Michiana.
If you're looking for a place to call home, consider aligning with OMF of Michiana. We're dedicated to perpetuating the osteopathic philosophy and promoting osteopathic medicine in the Michiana region. Our foundation members include physicians from all over southwest Michigan/northwest Indiana. We welcome new physicians to our community and invite you to learn more about us today.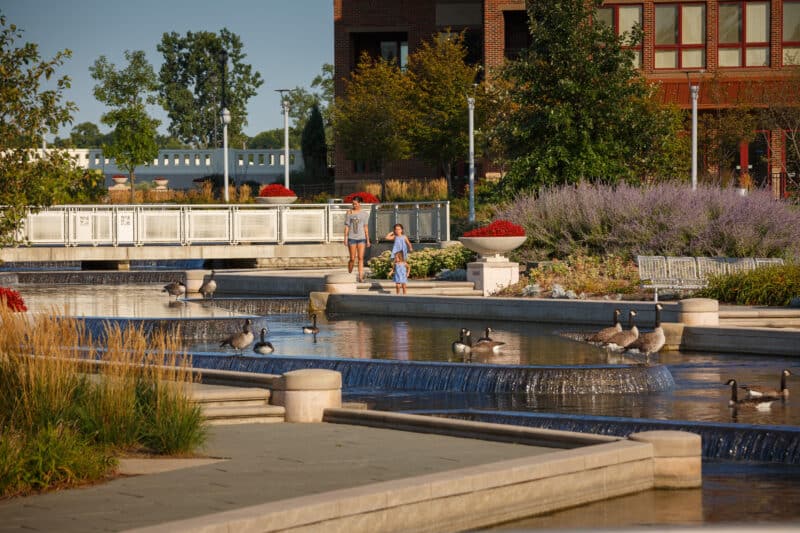 Regional Health Care Providers
U.S. Census Bureau Quick Facts